Hi guys! Today I would like to share my stages about my blog. Usually some bloggers they create a blog for business travel, life and etc.  Most of people they can earn money from blogging.  They can advertise or marketing their business on blogging. Okay some of you are curious about my blog topic because I really don't know honestly how does blog really works.
   I\'m start making my blog to catch people attention about my story. as far as I know blogging is all about sharing of thoughts in life to inspire others. I don\'t have an idea about making earn money and anything. In this case let me share my Stages of my blogging Journey.
1.
   Why AMAYSZINGBLOGS created? then what is all behind that title?  
 My name is MAYSZ. What I mean this blog is all about my life journey and sharing thoughts.
I create this blog to post my thoughts in life and This is my self blog site.
 A[MAYSZ] IING BLOGS.
AMAYSZINGBLOGS was created last May 2017. I don't have an idea before on how can blog really works I'm just thinking before that I really appreciate to those people who can read my blog I don\'t care about the comments or numbers of views.
If you have noticed My blog is very simple because I don't really know what is the best design to impress people about my blog and for me it's not important about the content and design. The important thing is I love sharing my story and that's it.
2.
What thing motivates me?
As a blogger you need to explore and thinking things out of the box. Yah! We all know blogging is not an easy process. it takes you a lot of effort to think about the content of your blog.
Actually this is the first time that I post this kind of topic because if you have noticed my blog is all about my life journey and sharing my enthusiastic story. So here\'s the question what thing motivates me to become a blogger? I love reading tips about blogging and I\'m always participate to all blog threads to way check the others blog.
Most of the bloggers they are crafty and creative. I love their blogs. their content makes me inspire and motivate to design my blog beautiful.
Another thing. I love sharing thoughts in a way on how can I express myself. Open up emotion is not  easy because other people can criticize you. This is the great way to boost out your emotion to inspire others. Create your story is a great thing to become a blogger.
3.  
Your thoughts will be highly appreciated!
I'm a blogger and I admit that some of blogs thread I don't have an idea what is all about. HAHAHHA! YAH This is so funny guys. as I already mentioned. I love participating blog threads however some blog thread makes me feel curious. before when I join the blog support groups I only participating blog comments because I love read others comment on my blog. Yah I\'m aware about the rules but not exactly what is all about.
Yahh! I'm a new blogger and I don't know on how participate about this thread. Sorry 🙂
4.
This is so inspiring.
Your comments and feed backs is my inspiration to keep writing in my blog. When I read your comments it makes me feel courage. I love reading your feed backs. it makes me feel alive and give a lot of idea to improve my blog. I know in myself that I\'m really good when it terms of grammatical and composed of sentence. and most of the time I have a grammar lapses HAHAHA! but I\'m still working on it. Supporting bloggers is a great thing to help others to improve their blog. \"Just like me\" Your comments and feedbacks is very important.
~~~~~~~~~~~~~~~~~~~~~~~~~~~~~~~~~~~~~~~~~~~~~~~~~~~~~~~~~~~~~~
Bill gates said.
 \" We need people who will give us feedback. That\'s how we improve.\"
~~~~~~~~~~~~~~~~~~~~~~~~~~~~~~~~~~~~~~~~~~~~~~~~~~~~~~~~~~~~~~
5.
Lastly: I have run  ads on my blog!
This is exciting that google approved my adsense on my blog. It was a great opportunity to have an advertisement in a blogsite/Website because sometimes this is a good way to make you earn money.
"I'm not expecting of that because we all know many traffic in your blog is necessary needed to earn money\". 
In my 1 year of blogging it was an achievement to have a google adsense. because for me my blog looks so professional. In this stage I need to improve anything about my blog. I need to research on how can I create a beautiful and formative article on my blog.
If you have an idea on how google adsense is really works and how to get a higher traffic please message me asap I need your suggestion. Thank you in advance.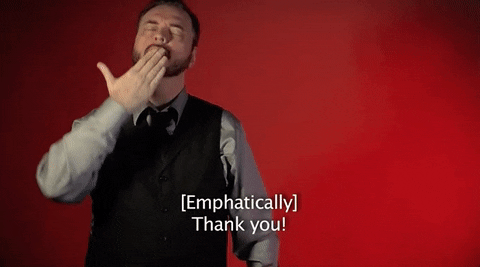 Right now my blog is still growing and learning process. Making a website blog it will take a lot of effort and creativity. Your Feedbacks and suggestion is really powerful to improve everything. People exert their effort to achieve their goals in life. Same thing in blogging explore your self and thinking out of the box is the great way to help your blog growing.
I\'m starting to create more article to get higher traffic in my blog Please I need your support guys Thank you so much for reading!! 
Pin This Post!