A letter for Someone  is a letter that I wrote to someone else. What's inside this letter?
Before that I will make this blog post as my confession.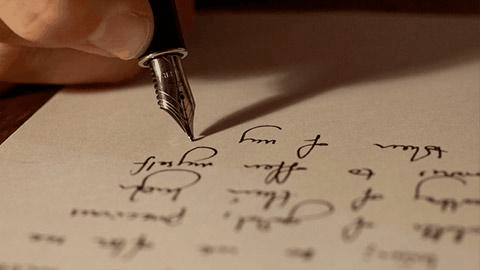 I'm turning 24 without any love life.  Sometimes I Just asking myself if you are exist or I'm born to be alone ( I hope not!) if you are a straight person you know what I'm talking about.  I need you to figure out this things about me.
As of the moment I feel the pressure when it comes to relationship and marriage because we all know at the ages of 20's you need to settle yourself. So what's going on? They always ask me why I don't have a boyfriend why I don't go for some date  why I don't find a man that he makes me happy. yung feeling na pinagtutulakan kana pero wala as in wala talaga. I can't imagine that I'm being too old and I need to find a man that he can spend the rest of my life.  I'm single for almost 23 years. I have past relationship before but it's not work out. so what's the main problem? Me? Okay I let you to guess
I dare you to figure out!
36-29-34 my vital statistics 5'2 height Okay I'm not sexy guys! I just focus myself more on concert and gigs! I admit I'm not really beautiful as what you expected.  I'm very talkative and funny person when it terms of attitude I'm being to introvert most of the time I love being alone. I'm too more workaholic and spend time to sleep.  So dun pa lang talo talo na! I guess this is the first reason. I'll give you more as you expected.
   As a second bread winner I have a responsibilities and priority need first. I help my parents financially. especially here in Philippines you need to work hard to sustain their wants and needs and also they need your support. One thing another term is too being adulthood Imagine guys I'm not already married but I already encounter this matter. I pay bills. I have loans and many more! .If you are responsible person you need to think about how to survive this kind of poverty charut!! HAHAHAHHAHA!  😂😂😂  I have monthsary too. But not the same just like couples do. exchanging love letters?  Nahhh!! They give me a lot of enveloped letter.  Letter of disconnection notice! HAHAHAHAHA!! 😂😂😂  and statement of account.  Kidding! Moving on. They say we have different priorities. Indeed! We have a different priority even that you are the bread winner you've always give time to yourself. FYI this is not the easy process. Minsan nasa puntong nawawalan ka ng oras sa sarili mo dahil sa stress!  You don't have time to talk to someone else because you take a lot of stress! Sometimes you just think to be alone and take time to sleep it makes sense??
 What things that makes me Happy?
  As I already mentioned. I love music I spend my time to watching concerts gigs and travel. If you see my previous blog mostly you've encounter my life events post. Hindi naman ako tulad ng ibang iniisip mo kaya wag kang advance mag isip jan! I'm not the person that loves to spend time to go shopping and what so ever I think this is one of the reasons why I look different than others. I love making funny joke and do goofy things. Sometimes I'm being too bully person but most of the time I'm being to realistic. So that's why.
What is my ideal man? Why I'm being to choosy person.
    Yes! I know some of you are curious about this topic so what's my ideal man? Okay guys for some clarification, Ideal person has not what you think about the appearance. My Ideal man is he can accept me for who I am.  I'm not after about the ages also if he's rich or poor.  I want to spend the rest of my life with the person that ready for acceptance and consequences I've been through for the past relationship but unfortunately it's not gonna work. Because now a day's trust is very important I'm no longer teenager for the relationship. This is a serious thing. I don't have a time to those people that needs what they want. What I mean is they want have a fun.  You know what I mean guys! HAHAHAHA! I'm being to sensitive person when it comes of topic about ( s*x ) HAHAHHAHA because I'm a little bit conservative so that's why!  
Listening: Love is Blind Tiffany
  🎶
  🎶
Are you fall in love Already?
     Yes I Fall in love many times but suddenly it never works.  Some relationship just doesn't work out.  No matter how situations is either the time, distance.  I've been through that before. I learned a lot. We all know the person as you expected is never yours.  You deserve better someone else. I don't know where is he now because I never him meet yet I guess. They say time comes. We don't know when just wait and search it by yours. I hope he read my post.
 Listening Song: Sundo by Imago 
     Pasensya na ha? Mahirap ako Ma attached !
     Hi someone? I Have a Letter for you !! I hope you have a time to take read !
     Dear Someone. 
          Hi.This letter is for you :)
Thank you and Highly appreciated.
        Maraming salamat at sana Makilala na kita