Yes! Okay let's start. November 19 2016, Chris Martin Announce " The Ahead full of dreams Asia tour 2017" This is the happiest news that I heard in my life. But anyways before that I'm a huge fan of Coldplay since when I was a college because of their song title Fix you
.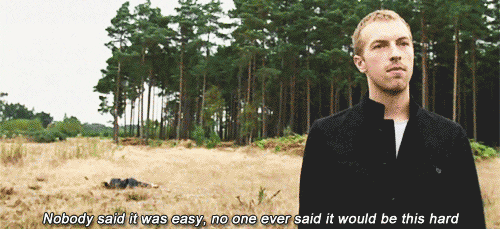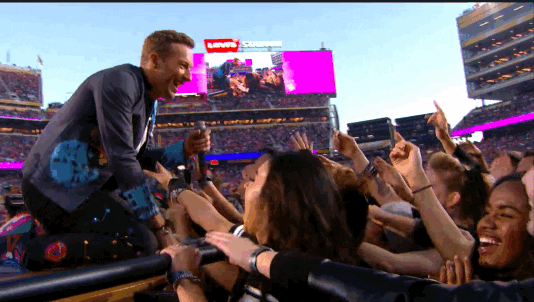 November 16 2016, - Tadaaaaaa!! I have a ticket already. I watch Coldplay performing live! This is one of my dream. " iyak ulet ako!"  
😭😭😭
   HAHAHHAA this is real I hold a Coldplay ticket. I can feel the happiness  and I'm so excited to watch them live 6 months counting...
Boost yourself.   
I have a ticket already but I'm going concert alone. I don't have any friends to go concerts so I wonder that I visit the Coldplay page group. Month of December I meet Clang the founder and organizer of team gen ADD then after that I meet JHU ETHEL TONENG JANDER KATH MAI EYRON DUSTIN and many more. They create messenger group to those people who going concerts alone. The group created for bonding and make a friendship so if I go to concert I have many concert buddies. Then the group became longer so I meet a lot of friends of  #TeamGA actually there are really nice. They not allow you to feel out of place in making conversation.
About their songs.
    As I already mention. We all know when you heard  Coldplay songs. It can make you wonderful and inspiring. The motivation is there and the sickness of love and everything has included. That's the reason why I love Coldplay so much. Plus the concept of their concert has full of magical and colors I love it. I have some of their lyrics that I love..
    " All i Know is that I Love So, so much it hurts! " - INK
" Just Because I'm Losing Doesn't mean I'm Lost Doesn't mean i"ll stop Doesn't mean i will across! " - LOST
" How Long Must you way Wait for it Yeah, How Long must you pay for it! " - IN MY PLACE
" Lights will Guide you home and Ignite your Bones and I will Try to Fix you! "- FIX YOU


      "When the Truth is I miss you , When the Truth is I miss you so," - WARNING SIGN


      " You Belong with me Not Swallowed in the sea ! "- SWALLOWED IN THE SEA


    " Nobody Said it was Easy it such as shame for us to part!"- THE SCIENTIST



                And Many more!!! 
                                                            A Head Full of Dreams !! <3 
TEAM GA :)
               

   When The Love Botton and Xyloband are Real na Real 💜💜💜💜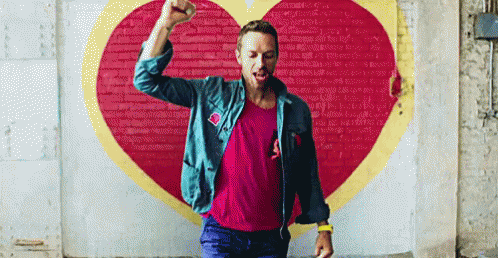 Videos!
          

  A Head full of Dreams This is it!
                         

  Yellow 

     
                   

Fix You ( They say Come Back!)
                  

The Scientist  

              
                      

Viva La Vida By Team GA!
Note: The videos has not mine Credits to the Owner: :)
Then the  Viva La vida- Kay Bess Sly Velaestiva Credits! <3
    During their concert when already play Fix you and Everglow I lay my tears down.

 

As a fan girl this is my first time that I watch concerts and Coldplay is my most favorite band ever! I feel the way that we breathe in the same air. I enjoy every moment and I see the sky full of stars. I feel the pursuit of happiness. This is one of my Dream.




 
                   


                       
  My Coldplay Memorabilia
" This Things are so Very Memorable, I will Keep This for Memory Until I Die , I love Coldplay Because They can Motivate Their songs & I really Love and Appreciate it! This Items will be my remembrance , And i Will Keep this as Long as i Can Until Forever."

                                                                                      Forever Fan I'm Yours 
                                                                                           Maysz :)
                             THANKS FOR READING!