Yes! Okay let's start. November 19 2016, Chris Martin Announce " The Ahead full of dreams Asia tour 2017" This is the happiest news that I heard in my life. But anyways before that I\'m a huge fan of Coldplay since when I was a college because of their song title Fix you.
   When I heard that song as far as I know the original singer of fix you is Secondhand Serenade opps sorry! I got mistaken for that. I search it on YouTube that the original singer is the Coldplay OMMEMMMGIIIEEE… 😍😍😍😍 Then after that the song title The Scientist ,Yellow & many more I really love it so much. Moving on. When the band announce their Asian tour I didn't know early because I have a work that time so my workmate they telling me that Coldplay have a concert next year and then they ask me if I want to watch their concert because they all know that I am a super fan of Coldplay " Kabigla diba? Di ko inexpect yon! And I said yes I do! I really love Coldplay I will watch their concert no matter what happen because this is now or never!!
How to get Ticket Options.
November 20 2016 – Ticket reservation using Globe communications. According to the seat plan section You need to text it to get the code and then proceed to the Sm ticket to get the ticket on the November 24th but unfortunately I\'m too busy I have a lot\'s of task that I need to do urgent.
November 24 2016-  Public ticket selling on SM TICKETS.  This is my worst day everrrr!!  "gigil ako bess!" My Boss didn't approved my leave of absence that day. So I have a cousin who work at SM tickets I tell her that buy me a ticket however she said the ticket is already sold out because their a lots of people who wants to buy a Coldplay ticket. I'm so disappointed that time it makes me cry a lot!! "Ang sakit  kaya no? try nyo lumugar sa lagay kong to!"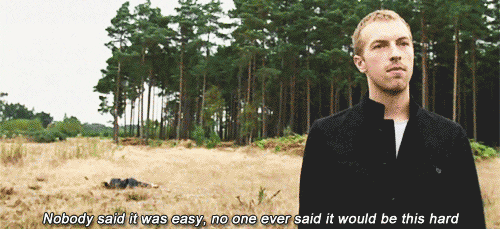 Bronze and Gen add are my options to buy because some of the seat plan are too expensive Kaiyak bess! and then that time SM tickets has technical issue so most of people cannot buy their tickets too. So hindi lang ako mag –isa marami kame ganern!
A few couple of days there's a lot of scalpers and hoarders selling  their tickets online. Imagine guys! Times two the original price of the ticket. Triggered so much! Only in the Philippines!! And this is my last option to buy a ticket from the scalpers because I don't have a choice I really want to watch the Coldplay concerts. So every day I check online until……
There's a scalper selling their Gen add ticket cost of Php 3500 Imagine the original price of gen add is only Php 1,800 HAHAAHA Times two the original price LOL! and actually the Php 3,500 is the price for bronze ticket HAHAHHAHA! Imagine? Triggered no? But I don't have a choice! As I told you guys this is now or never! So I buy the ticket because Php 3,500 is my afford budget for buy the ticket so I'll take it.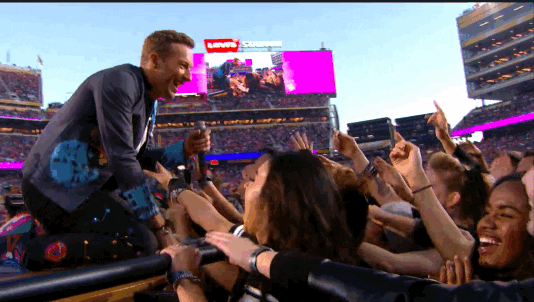 November 16 2016, – Tadaaaaaa!! I have a ticket already. I watch Coldplay performing live! This is one of my dream. \" iyak ulet ako!\"   😭😭😭   HAHAHHAA this is real I hold a Coldplay ticket. I can feel the happiness  and I'm so excited to watch them live 6 months counting…
Boost yourself.
I have a ticket already but I'm going concert alone. I don't have any friends to go concerts so I wonder that I visit the Coldplay page group. Month of December I meet Clang the founder and organizer of team gen ADD then after that I meet JHU ETHEL TONENG JANDER KATH MAI EYRON DUSTIN and many more. They create messenger group to those people who going concerts alone. The group created for bonding and make a friendship so if I go to concert I have many concert buddies. Then the group became longer so I meet a lot of friends of  #TeamGA actually there are really nice. They not allow you to feel out of place in making conversation.


About their songs.
As I already mention. We all know when you heard  Coldplay songs. It can make you wonderful and inspiring. The motivation is there and the sickness of love and everything has included. That's the reason why I love Coldplay so much. Plus the concept of their concert has full of magical and colors I love it. I have some of their lyrics that I love..

         \" All i Know is that I Love So, so much it hurts! \" – INK
\" Just Because I\'m Losing Doesn\'t mean I\'m Lost Doesn\'t mean i\"ll stop Doesn\'t mean i will across! \" – LOST

\" How Long Must you way Wait for it Yeah, How Long must you pay for it! \" – IN MY PLACE

\" Lights will Guide you home and Ignite your Bones and I will Try to Fix you! \"- FIX YOU

\"When the Truth is I miss you , When the Truth is I miss you so,\" – WARNING SIGN

\" You Belong with me Not Swallowed in the sea ! \"- SWALLOWED IN THE SEA

\" Nobody Said it was Easy it such as shame for us to part!\"- THE SCIENTIST


And Many more!!!
April 4 2017
I'm Ready!
   This is it "Pansit" This is real!  I feel the excitement! I leave my hometown at 7:30 am going to Manila. Imagine I'm not really excited I\'m going to concert early. HAHAAHA 😂😂😂😂 early bird is a must! actually  the concert start at 9:00 pm and my arrival at SM Mall of Asia at 10:00 am HAHAHHAA ! Actually we have a teamGA bonding before concert so that's the reason why I go early. I met MAI and JHU at 10:00 am and then the rest after lunch.
TEAM GA 🙂
Open\'s Gate @ 4:00 pm
      When The Love Botton and Xyloband are Real na Real 💜💜💜💜
               

    During their concert when already play Fix you and Everglow I lay my tears down.  As a fan girl this is my first time that I watch concerts and Coldplay is my most favorite band ever! I feel the way that we breathe in the same air. I enjoy every moment and I see the sky full of stars. I feel the pursuit of happiness. This is one of my Dream.
                   



  My Coldplay Memorabilia

                     " This Things are so Very Memorable, I will Keep This for Memory Until I Die , I love Coldplay Because They can Motivate Their songs & I really Love and Appreciate it! This Items will be my remembrance , And i Will Keep this as Long as i Can Until Forever."

Forever Fan I'm Yours 
                                                                                           Maysz 🙂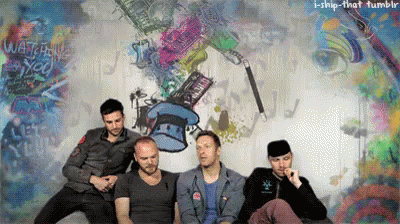 THANKS FOR READING!